Transformers: Age of Extinction Related News Articles
Transformers: Age Of Extinction will be exploding our minds in cinemas in a couple of months, but that doesn't mean there isn't still time for exciting casting news.

John Goodman and Ken Watanabe have joined Michael Bay's army of metal men - they'll step into the sound-booth to record vocals for two key Autobots.

Goodman will play Autobot Hound, Watanabe will play Drift. 

"I am pleased to welcome two gifted and versatile actors, John Goodman and Ken Watanabe, to the world of Transformers," said Bay. "And to reteam with Peter Cullen and Frank Welker, who have brought Transformers characters alive from the beginning. I've been fortunate to work with some of the best voice talent in the business, and together we will introduce several exciting new robots to fans of the franchise around the world."Source: www.totalfilm.com
Bizarre reports have emerged from the set of Transformers: Age Of Extinction, with Michael Bay apparently involved in a fracas with a couple of local street traders.

Initial reports claimed that Bay had taken a punch in the face for his troubles, but according to the man himself, that's not how things went down...

"The story being passed around is not all true!" said Bay in an official statement. "Yes, some drugged up guys were being belligerent asses to my crew for hours in the morning of our first shoot day in Hong Kong.

"One guy rolled metal carts into some of my actors trying to shake us down for thousands of dollars to not play his loud music or hit us with bricks.

"Every vendor where we shot got paid a fair price for our inconvenience, but he wanted four times that amount. I personally told this man and his friends to forget it we were not going to let him extort us.

"He didn't like that answer. So an hour later he came by my crew as we were shooting, carrying a long air conditioner unit.

"He walked right up to me and tried to smack my face, but I ducked, threw the air unit on the floor and pushed him away. That's when the security jumped on him. But it took seven big guys to subdue him.

"It was like a Zombie in Brad Pitt's movie World War Z - he lifted seven guys up and tried to bite them. He actually bit into one of the guards' Nike shoe, insane. Thank god it was an Air Max, the bubble popped, but the toe was saved.

"Then it took fifteen Hong Kong cops in riot gear to deal with these punks. In all, four guys were arrested for assaulting the officers. After that, we had a great day shooting here in Hong Kong."Source: www.totalfilm.com
Michael Bay looks set to finally dust off the robot dinosaurs for Transformers 4, with producer Lorenzo di Bonaventura confirming the presence of the Dinobots in the upcoming sequel.

With on-set spies having leaked the inclusion of the Dinobots over recent weeks, di Bonaventura decided to spill the beans in an interview with Beijing News.

"I cannot disclose the specifics, but you can be sure that the arrival of the Dinobots will give the audience a lot to be excited about," said the producer, sending fans into an online frenzy.

"The world's coolest, most exciting cars will appear in the film," continues di Bonaventura, "including Chinese vehicles, so whether you are a car enthusiast or not, it will be a feast for the eyes."

For non-aficionados, the Dinobots are very much as they sound: robots that transform into dinosaur-shaped robots. What that means for the plot of the fourth film remains to be seen, but it should certainly make for interesting viewing!Source: www.totalfilm.com
Michael Bay has unveiled the latest boys' toy from Transformers 4, in the shape of the sporty Lamborghini Aventador LP 700-4 Coupe.

Bay's official site describes the car as "extraordinary and exhilarating", which given our knowledge of high-powered sports cars, is probably about as much as we could have come up with.

No word as yet as to which robot the Lambo will transform into, although based purely on those evil-looking headlights, we're plumping for a Decepticon.

The new film will see several Transformers undergoing a cosmetic revamp, although Bay insists that the story will follow on from the events of previous films, as opposed to being a total reboot.Source: www.totalfilm.com
Transformers 4 has bagged itself a primary antagonist, with Kelsey Grammer signing on to play the villain of the piece in Michael Bay's forthcoming sequel.

However, Grammer will be doing more than just lending his voice to a malevolent robot, as he'll actually be playing an old-fashioned, one-hundred-per-cent-human bad guy.

Details are predictably scarce at this stage, but what we do know is that Grammer will be playing a character called Harold Attinger, a counter-intelligence operative up to no good.

The sequel's plot remains similarly cloudy, although rumours abound that an ancient Transformer menace will be awakened by a cabal of grasping businessmen and overreaching scientists. Will they never learn?

Aside from that, all we know is that the film will not be an out-and-out reboot, and that Bay will be giving the Transformers a comprehensive design overhaul. There will probably be explosions, too.Source: www.totalfilm.com
Michael Bay has used this year's CinemaCon to drop some tasty morsels regarding Transformers 4, revealing that Stanley Tucci will join the cast and that some of the film will be shot using new IMAX 3D digital cameras.

Tucci becomes the latest confirmed cast member to join Mark Wahlberg, Nicola Peltz and Jack Reynor, and although nothing has been revealed about his character, we've no doubt he'll be an excellent addition to proceedings.

Meanwhile, Bay was also excited to announce that certain sections of the film will be shot using IMAX cameras. But not just any old IMAX cameras. Apparently Bay has got his hands on the new IMAX 3D digital cameras, which are smaller and easier to use than the traditionally unwieldy IMAX technology.

As you might expect, they're hugely expensive and output a huge amount of data, so Bay will only be using them to shoot the most action-tastic sequences. Then again, this is Michael Bay we're talking about, so those scenes probably won't be scarce.Source: www.totalfilm.com
Transformers 4 has cast its female lead, with The Last Airbender star Nicola Peltz signing on to play Mark Wahlberg's teenage daughter.

Michael Bay took to his blog to confirm the news, while also revealing that Megan Fox will not be making a cameo appearance in the forthcoming sequel.

Peltz will be cosying up to male lead Jack Reynor, although plot details remain scarce at present. Last week, the Michigan Film Office posted a synopsis claiming that scientific tinkering with the wreckage of ruined Transformers creates a new technological threat, one that threatens humanity all over again.

However, Paramount has since labelled the synopsis as misinformation, putting us back at square one in terms of guessing where the series will go next. All we do know is that the film will not be a reboot, and will follow on from the existing universe created by the earlier episodes.Source: www.totalfilm.com
Paramount Confirms 'Transformers 4' Casting Rumours: Michael Bay on the Hunt for a Female Lead [2nd February 2013]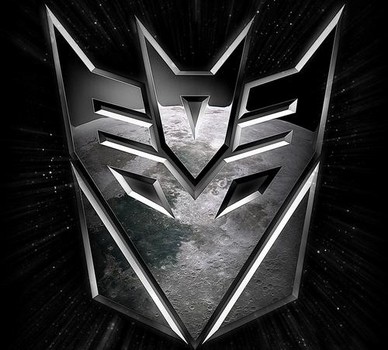 Paramount Pictures has allegedly confirmed (via a casting notice) director Michael Bay will be directing a fourth film in the blockbuster Transformers franchise. The casting notice also indicates Bay is casting a new female lead. Beyond that, however, details are sketchy so the internet has done what it does best and is running rampant with speculation and innuendo about what this all means.
A Woman's World...Sort OfI'm always amazed (and by now I probably shouldn't be) about the stakes people can assign to fairly trivial casting rumors. To read some of the comments online (I'm not linking to them and legitimizing them) you'd think a female lead means a female protagonist and is the biggest news in female empowerment since we got the vote.
These people do realize this is a movie we're talking about, right? And a movie that hasn't even been cast. In all likelihood, the script isn't even finalized. Furthermore, this is an action film. It's for entertaining the masses. "Transformers 4" may not be as socially impactful as "Saving Private Ryan" or "Precious," but Michael Bay always makes an extra effort to go above and beyond in creating original action-packed hits with crazy cool camera angles that are devils to pull off.
Speculation ImaginationSo let's say the rumor mills are right let's say there are two new human lead characters in the next film and the female lead is the heroine. Is it such a big deal? What matters is the characters are interesting, attractive (it's entertainment, people), and the storyline makes some semblance of sense.
We, the American people, as an audience don't need much more. We like car chases, explosions, weapons, the near destruction of some really important stuff and a happy ending. Or a cliff-hanger that takes us into the next film.
This is the stuff Michael Bay is great at. He makes the kind of films that let us put away our hum-drum problems for a few hours. Bay is the kind of filmmaker we need in times of recession and high unemployment. You don't walk out of a Bay film wanting to be the lead characters, but you've set aside your own worries for a few hours while the action plays out. And we should be thankful it's far-fetched action and drama.
What to Watch ForIf you want to talk about what it all means, you're looking at the wrong franchise. There are films that are designed to make us think and act differently or to feel and empathize so we can tear down walls we've built within ourselves.Maybe go re-watch the Matrix trilogy and then go see Cloud Atlas. TheWachowskisare the kind of filmmakers that want the viewer to question reality and their perception of it.
I guess the long and short of what I'm trying to say is: oh, hey, Michael Bay might have a female protagonist? Cool. And hey, if he doesn't, it's no big deal either. Plus, it's all just rumors for now, so I'm going to get back Pinterest and re-pinning recipes I'll probably never make and we can catch up later.
Michael Bay has cast two young actors alongside Mark Wahlberg in Transformers 4.

Twitch is reporting that Nicola Peltz and Brenton Thwaites have been cast after an extensive auditioning process.

Peltz, best known for a role in The Last Airbender and soon to be seen in Psycho prequel TV series Bates Motel, will play Wahlberg's daughter, with Thwaites set to play her biker boyfriend.

Thwaites made his name on Home And Away (like Transformers 2 star Isabel Lucas), and has filmed a role in Maleficent, with Angelina Jolie.

Transformers proved to be one hell of a springboard for Shia LaBeouf and Megan Fox, so expect all eyes to be on this pair in 2014.

It'll be interesting to see if Bay adds any more A-list names to the call-sheet (Dark Of The Moon had Frances McDormand and John Malkovich in sideline roles).Source: www.totalfilm.com
Now that he's cast Mark Wahlberg as his leading man, Michael Bay is free to get down to what we'd guess is his favourite part of casting a Transformers movie: finding a gorgeous young starlet for his camera to linger over.

The story is set to focus upon Wahlberg's character and his daughter, and it's the daughter role that is currently being cast. Isabelle Cornish (sister of Abbie, pictured) is one name on the shortlist, alongside Nicola Peltz, Gabriella Wilde and Margaret Quallay, daughter of Andie MacDowell.

Apparently screen-testing is set to take place this week, so we should know who Bay has opted for in due course. Meanwhile, that character will also have a boyfriend, a role for which Bay is also testing young hopefuls.

Luke Grimes is reportedly on the list to play the beau in question, as is Landon Liboiron, Brenton Thwaites, Jack Reynor and Hunter Parrish. Or maybe he'll just cast Shia again... who knows?

Set four years after the events of the last film, Transformers 4 will open in the UK on 27 June 2014.Source: www.totalfilm.com
Last month saw online message boards awash with talk of Mark Wahlberg being cast in Transformers 4. Michael Bay promptly came out and dismissed the speculation, but it sounds as though the whole affair has given the director an idea...

It seems as though after dismissing the speculation, Bay actually gave it some thought, and decided that it wouldn't be such a bad idea after all.

"I squashed a rumour that was on the internet last week," said Bay on his blog. "It was about Mark Wahlberg. Mark was rumoured to be starring in Transformers 4. We are working on another movie together, not T4.

"I had such a great time working with Mark on Pain And Gain, and he gave such a great performance," continues Bay, "let's say that very internet chatter gave me some ideas. We are at the inception of our story process right now on T4. Let's say some ideas are gaining traction with me and my writer - so I'm here to say thanks to internet chatter."

So does that mean we might see Marky-Mark going up against the Decepticons after all? It's certainly not a confirmation, but it does at least sound as though Bay is giving it some thought. Bravo, geeks. Bravo...Source: www.totalfilm.com
The latest rumour to emerge from Michael Bay's forthcoming Transformers 4 is an intriguing one, with the suggestion being that the film will feature a female protagonist.

Up until now, female roles in the franchise have largely amounted to standing around in increasingly revealing outfits and screaming every so often. And to be fair, Megan Fox and Rosie Huntington-Whiteley have done that very well.

However, according to Spoiler TV, Bay is now keen to change all that, with the leading role set to be a female one. With Shia LaBeouf having dropped out some months ago, it looks like he'll be getting a girly-shaped replacement in the coming months.

The character is set to be a high school senior, whose boyfriend is a Texan racecar driver. Sounds about right, doesn't it? The casting search is apparently well underway for both.Source: www.totalfilm.com
Though director Michael Bay seemed adamant that the third Transformers film, released just last summer to lukewarm reviews, would be his last, the 'splosion-loving director has signed up to helm the fourth film in the franchise.

Producer Lorenzo di Bonaventura confirmed Bay's involvement to MTV, and announced a release date of summer 2014.

"Yeah Michael's gonna direct and it'll be releasing in the summer of 2014," said Bonaventura. "We're excited and I think the challenge there is we really are gonna do a reboot, and what that's gonna be we don't even know yet."

Seeing as the Transformers franchise has always been a massive money-spinner for Bay (Dark Of The Moon made $1bn worldwide), it's not difficult to see why he'd be tempted to return for a fourth round of robots beating the crap out of each other.

That said, both 2009's Revenge Of The Fallen and last year's Dark Of The Moon received a critical drubbing, which is perhaps why the mega-director has decided to give the franchise a refresh.

We can probably count series regular Shia Labeouf out, then, so expect a new lead and a shiny new set of Autobots for the franchise that refuses to die with any dignity.

Transformers 4 will open in the USA on 29 June 2014. A UK release date has yet to be confirmed.Source: www.totalfilm.com
Fans of booming explosions, vomit-inducing quick-cuts and lingering cleavage shots rejoice, for Michael Bay is a whisker away from agreeing to do Transformers 4...

According to NY magazine, the director is in final negotiations with Paramount, with a deal expected to be announced imminently. The selling point for Bay is the possibility of a two-picture deal, in which the studio would also release Pain Or Gain, Bay's bodybuilding crime thriller.

Pain Or Gain follows the true story of a group of Miami bodybuilders who kidnapped, robbed and tortured a Florida businessman, only for their victim to hire a private eye to get him some revenge.

According to NY's source, "Without Pain, there's no tit for tat. That's Paramount's leverage." Or Bay's, depending on which way you look at it.

However, if the deal is signed, the next Transformers movie will not be a prequel as had previously been suggested. Indeed, another source suggests that the fourth movie will head deep into the Transformers canon to dig out some fan-pleasing new characters.

"Regular people might not care about bringing out a character like Sentinel Prime," says the source of one of

Dark Of The Moon's key players, "but believe me, fans of the series cared."

So Rosie Huntington-Whitely's career isn't dead after all, then! We always knew she was going to go far...Source: www.totalfilm.com
When did all the movie news started being related?

Media reports claim that Transformers 4 will shoot back-to-back with Transformers 5. Plus, we have news on what Shia LaBeouf - who probably won't return for a fourth Transformers film - plans to do next. Spooky.

According to Variety, "sources close to the planning process" say two new Transformers films could be in production after Hasbro chief Brian Goldner revealed his company is in "active discussions" with Paramount, Michael Bay and Steven Spielberg.

Well, Transformers: Dark Of The Moon did bank more than $1bn at the global box office.

The article also claims that Jason Statham may be cast in a leading role, although it hasn't actually been offered to the actor yet.

Meanwhile, Shia LaBeouf - apparently free from his Transformers commitments - is set to become a giant.

The actor will play a 20-foot man in what AngeleFine Productions describes as, "A modern day adult dramatic fairy tale. A story of love and friendship between a rebellious young woman and the mysterious young man who lives in the shadows next door." The working title for the film is A Giant. We'd have preferred Honey I Blew Up LaBeouf.Source: www.totalfilm.com
Brian Goldner CEO of Hasbro has said the toy giant is in active discussions with studio partner Paramount about the fourth instalment in the Transformers film series.

Goldner said that Hasbro and Paramount are talking to directors Michael Bay and Steven Spielberg about returning to the franchise.

Bay and Shia LaBeouf have said the trilogy finale Dark of the Moon would be the last film in the series for both of them.

Shia LaBeouf told MTV "I'm not coming back to do another one. I don't think Mike [Bay] will either."

But Bay has gone back on his word before (slagging off 3D, then deciding it's brilliant, resolutely stating he won't do Transformers 3 and so on) so there's every chance he'll be back.

Transformers: Dark of the Moon was met with astonishing box-office results on release - especially considering the reviews - so we can see why Hasbro would want Bay back.

Whatever happens, it is clear we haven't heard the last from Optimus Prime and his metal mates.Source: www.totalfilm.com